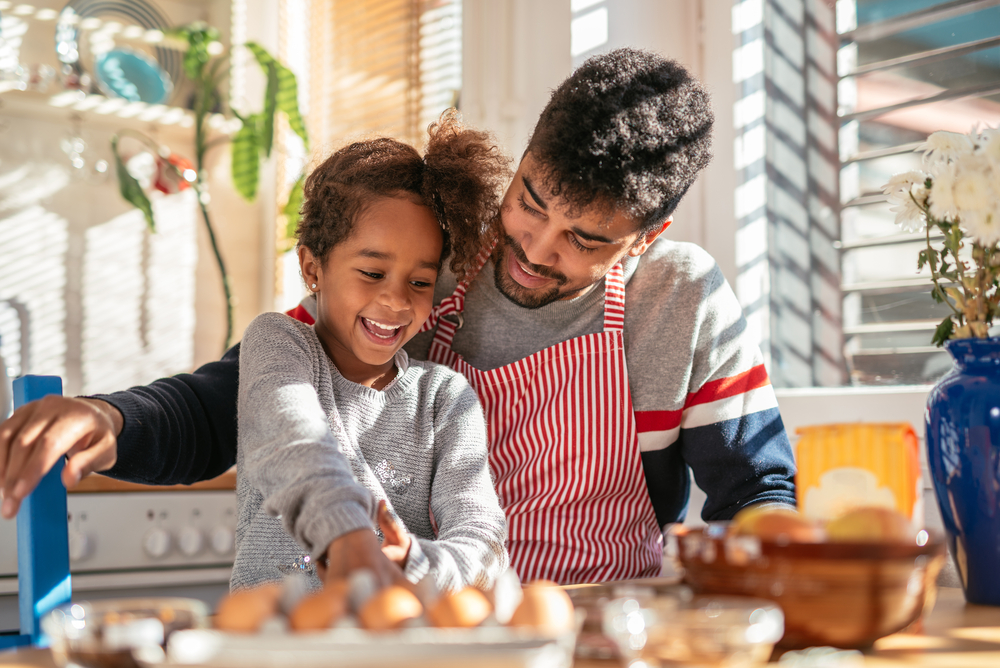 About the Alive 'N' Kicking healthy lifestyle course
The Alive 'N' Kicking service is a FREE 12-week course to help families make small, easy changes to improve their health and wellbeing through moving more and eating healthily. The weekly face-to-face food and physical exercise classes run across Southwark, Monday-Thursday.
Who Alive 'N' Kicking is for
It's open for families and children. If your child is under 16 then you will need to attend as a parent, carer or guardian. It's open to children and young people between 4 and 17-years-old who:
Live in Southwark
Are registered with a Southwark GP
Are at school in Southwark
Benefits you'll get from Alive 'N' Kicking
Have fun together as a family and learn new ways to get healthier.
Learn about healthy cooking, new recipes and eating well on a budget.
Fun and active classes for children to learn and make friends
Exercise in a local gym for free
Learn how to prepare healthy meals
You'll learn how to prepare healthier meals, and become more familiar with a wide range of fruits and vegetables and ways of cooking. Find out how to overcome fussy eating and build confidence, whether you're a child or a parent! You'll learn to understand food labelling and about portion control.
Overall, your family will gain practical skills to make long-term, healthy lifestyle choices.
Get inspired to be more physically active
Alive 'N' Kicking will also help your family be more physically active. Each week, you're taken through a range of games and activities to help you move more and increase your fitness. You are also encouraged to become more physically activity outside of the classes as part of the long-term goal.
How you can join Alive 'N' Kicking
To sign up for the 12-week course you can:
Complete the sign up form about Alive 'N' Kicking here
Call 0333 005 0159
Email us at

[email protected]

to sign up for Alive 'N' Kicking