Everyone Health Southwark's Adult Weight Management service is currently not able to provide any weight loss drugs as part of the services provided, we will keep referrers and service users updated on changes to this via the website.
Free weight loss support with Weight Watchers (WW)
You are eligible if you meet all three points below:
Are 18 years or older
Are a Southwark resident, or registered with a GP in Southwark or a Southwark Council employee (on a permanent contract)
Have a body mass index (BMI) of 25 to 40 or a BMI of 23 to 40 if you are of a south Asian heritage.
You aren't eligible if you have been a paying member of WW in the last three months.
How WW can help you reach your body weight goal

If you are eligible you could get 12 weeks support from Weight Watchers. The places are limited and available on a first come first serve basis.
You'll be able to choose from one of WW's expert coaches, and find the right one for you. Plus you'll get to bond with other members who are on a similar weight loss journey.
You can join in unlimited live online workshops from early morning into the evening.
Dedicate time to yourself each week. Focus on your journey and swap advice and ideas with your WW Coach and other members of your group.
Health benefits of reducing your body weight
WW's goal is to help you lose 5% of their initial body weight, which can have significant health benefits. These include:
Lowering your body's cholesterol levels
Improving blood sugar control, to help reduce your risk of diabetes
Reducing aches and pains
Helping improve mobility
Improving your breathing
Enabling you to sleep better
Preventing angina – chest pain caused by decreased oxygen to the heart
Reducing the risk of certain cancers.
Get discounted gym membership
WW also give you a monthly membership discount at Southwark Peckham Pulse Leisure Centre.
Apply for Weight Watchers support today
If you are interested in starting your weight loss journey:
Phone 0345 6027068 quote reference WWRS114
---
Online exercise and food classes for adults with Guy's and St Thomas' NHS Foundation Trust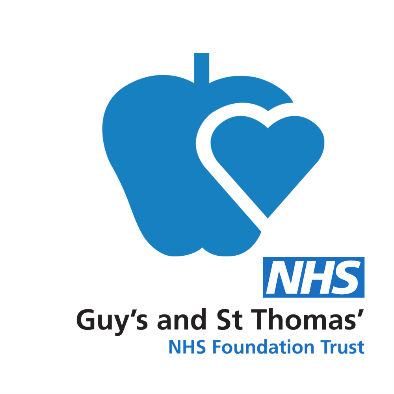 This weight management service is for Southwark patients consisting of 12-week online video OR face-to-face group support.  There are structured physical activity and nutritional education group sessions as well as behaviour change techniques. This programme is for patients who are motivated to change their lifestyle and can commit to regular attendance at the sessions.
How this support helps you manage your weight
This programme is about managing your weight steadily. The goal is to understand how different factors in your life interconnect and influence your weight, rather than dieting alone. We call this a holistic approach, and it takes into account nutrition, behaviour change, psychology, and physical activity.
Who is eligible for the food and exercise classes
You are eligible if you are:
Registered with a GP in Southwark
Aged 18 or over
Have a BMI of 30 or over
Have been told by your GP it's safe to exercise.
You aren't eligible if you:
Are pregnant
Receiving pallative or end of life care
Have been on the programme before but didn't complete it
Apply for the exercise and food classes support today
Contact the Healthy Lifestyle Hub now on 0333 005 0159 or email [email protected], and a specialist advisor will call you back within 3 days.